Hair loss in the 20's
Hair loss and baldness are most frequently seen in older people; however, it can affect people from all age groups, including those in their 20's. Hair loss in the 20's can occur due to a variety of reasons such as malnutrition and hormonal issues. Young people are especially worried about hıw they look so they may get conscious about thinning hair and hair loss. Those who are just about to build a sense of identity may be so obsessed about how they look that they may have confidence issues due to even a bit of thinning hair. Consider being young and having a look that is reminiscent of old age, this would be a nightmare for some people in their prime.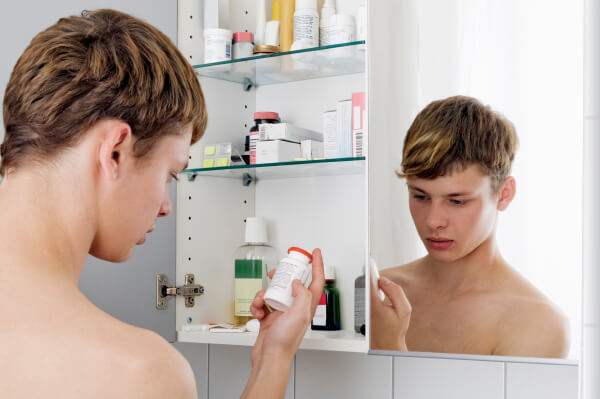 Causes Of Hair Loss In The 20's
Causes of hair loss in the 20's range from a genetic disposition to some diseases or even chemical hair treatments. However, androgenetic alopecia is the most common cause of hair loss in the 20's. Here are all possible causes of hair loss in the 20's:
Androgenetic alopecia
Androgenetic alopecia, also known as male-pattern hair loss, is the most common cause of hair loss in all age groups, including those in their 20's. Androgenetic alopecia is also named as female-pattern hair loss when it affects women. It is caused by two dominant factors: genetics and hormonal issues. When your hair follicles are genetically sensitive to the DHT hormone, they will weaken and may even stop growing. DHT hormone causes damage to hair follicles and hair follicles spend less time in the growth phase where the hair follicles keep growing until they go into the resting phase. When they spend less time in the growth phase, the hair follicles will shed early and the new ones will start growing late than expected. This process will eventually give you hair that is weak, thin, and sparse.
Stress
Stress is a factor that may cause or aggravate hair loss. For those who are young, some events may cause intense stress as they are in the process of becoming adults. Long-term stress may cause hair follicles to go into the resting phase. You can just lose a lot of hair in a few months due to the adverse effects of stress on your hair. Hair loss caused by stress is called telogen effluvium, and thankfully it is temporary and once you get over stressful events, both your general health and hair follicles will improve.
Nutritional deficiencies
Micronutrients play an important role in how your organs function and how healthy you look. Without them, the most basic cellular functions will fail. Your hair is one of the most prominent areas showing the results of nutritional deficiencies. When your body runs out of vitamins and minerals necessary for healthy hair growth you will experience hair problems. Iron and zinc are minerals that are essential for your body and healthy hair growth. So you should follow a diet full of essential vitamins and minerals if you want to avoid nutritional deficiencies. To this aim, you can eat lean protein, vegetables and fruits, legumes, and healthy unrefined oils.
Certain diseases
Health conditions such as autoimmune diseases, hormonal issues, and thyroid problems can also lead to hair loss. Alopecia areata is an autoimmune skin condition that results in patchy hair loss all over the scalp. Other autoimmune diseases such as lupus may lead to scalp issues resulting in hair loss, too. Polycystic ovary syndrome which is a female hormonal disorder and hypothyroidism can contribute to hair loss. Hair loss caused by such diseases will improve with treatment.
How to prevent hair loss in the 20's
Some causes of hair loss in the 20's are easy to manage but causes such as androgenetic alopecia need excessive care and medication use. Even if you take medications and take good care of your health, male-pattern hair loss may progress over time. However, there are still a whole lot of things to prevent hair loss in the 20's:
Avoid smoking and alcohol to keep blood circulation well and prevent nutritional deficiencies

Use shampoos for thinning hair

Consult a doctor as soon as you notice signs of hair loss

Eat a balanced diet. Follow a diet full of green leafy vegetables, fruits, legumes, and protein.

Avoid chemical and hot hair treatments

Exercise regularly

Avoid stressful events