What is a hair transplant?
Having beautiful and healthy hair means you feel socially active and self-confident as it says a lot about a person at first sight. People who have problems with the way their hair looks usually complain about hair loss or baldness issues. Even though they may try drug treatments to stop hair loss and make their hair better-looking, they never get satisfied with the drug and alternative treatments. Hair transplantation procedure is the last resort for many people as it promises a permanent cure for baldness issues, especially the patient has androgenetic alopecia, namely, male-pattern hair loss.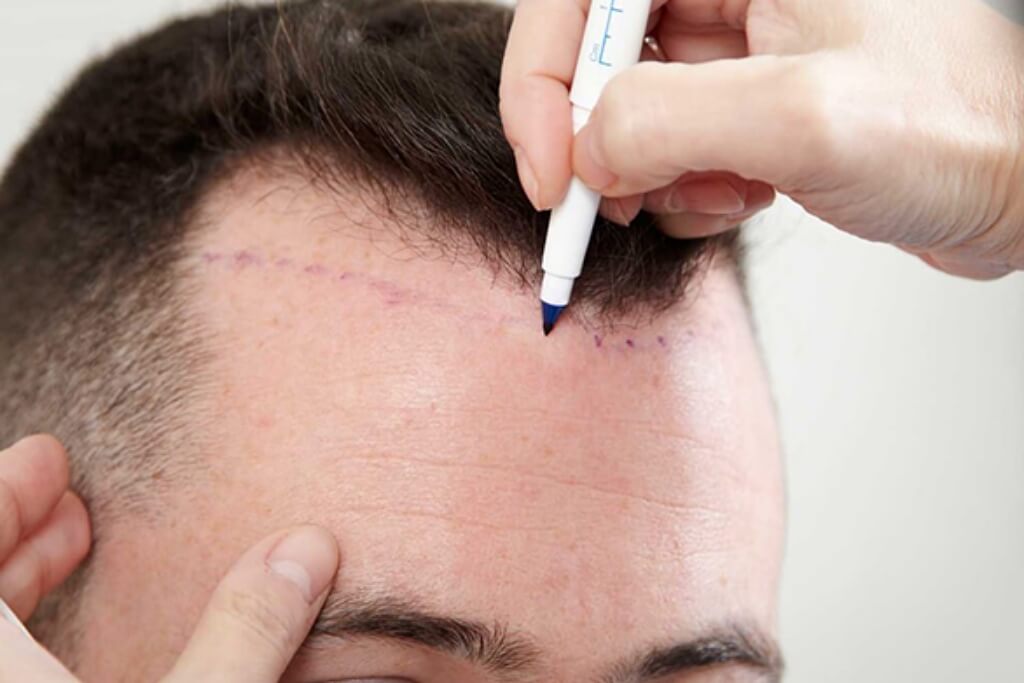 During a hair transplant procedure, your doctor will take hair follicles from the donor area and then implant them into the balding areas. There are various methods used for this aim such as FUT, FUE, DHI, and micromotor FUE. FUT and FUE are the main hair transplant methods and the other ones are classified under the FUE method. With different graft collecting and harvesting techniques, FUE is considered the most advanced. A graft collecting technique, DHI, classified under FUE, is considered to be even more sophisticated.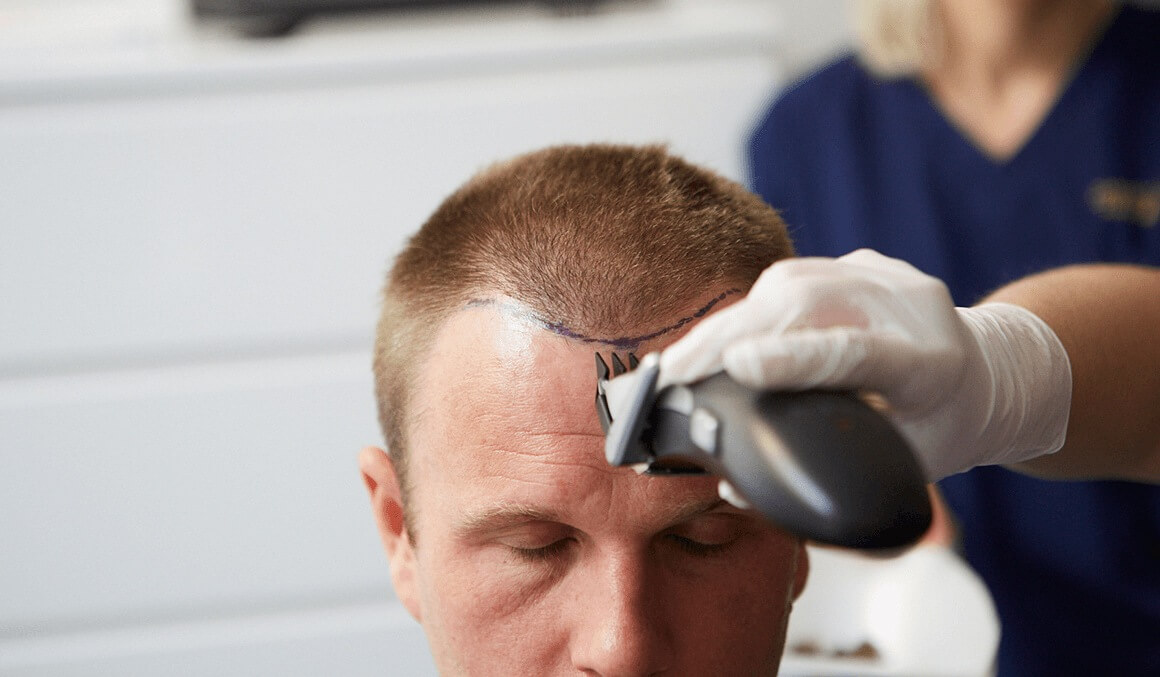 How Is A Hair Transplant procedure Done?
There are three main steps of hair transplant surgery: graft collection, the opening of the channels in the recipient area, and harvesting hair follicles. But there are steps such as planning and preoperative preparation right before the surgery. Here is each step of the hair transplant procedure in detail:
Planning
Not everyone is a good candidate for hair transplantation but most people can have the procedure. Most people who are good candidates for the surgery are above 30 years of age; this is because hair loss patterns keep changing till then. Once a person has a stabilized rate of hair loss, it is likely that the hair transplant surgery will succeed.
If your doctor decided that you are old enough for the surgery, they will analyze your hair type and diagnose the diseases behind your loss. Some diseases make people ineligible for the hair transplant procedure as the shedding will continue after the procedure. For example, alopecia areata is an autoimmune condition that causing widespread hair loss and will continue after the surgery. People with androgenetic alopecia make the best candidates for this surgery as it is caused by hormonal reasons and the hair follicles taken out from the donor area are resistant to hormones.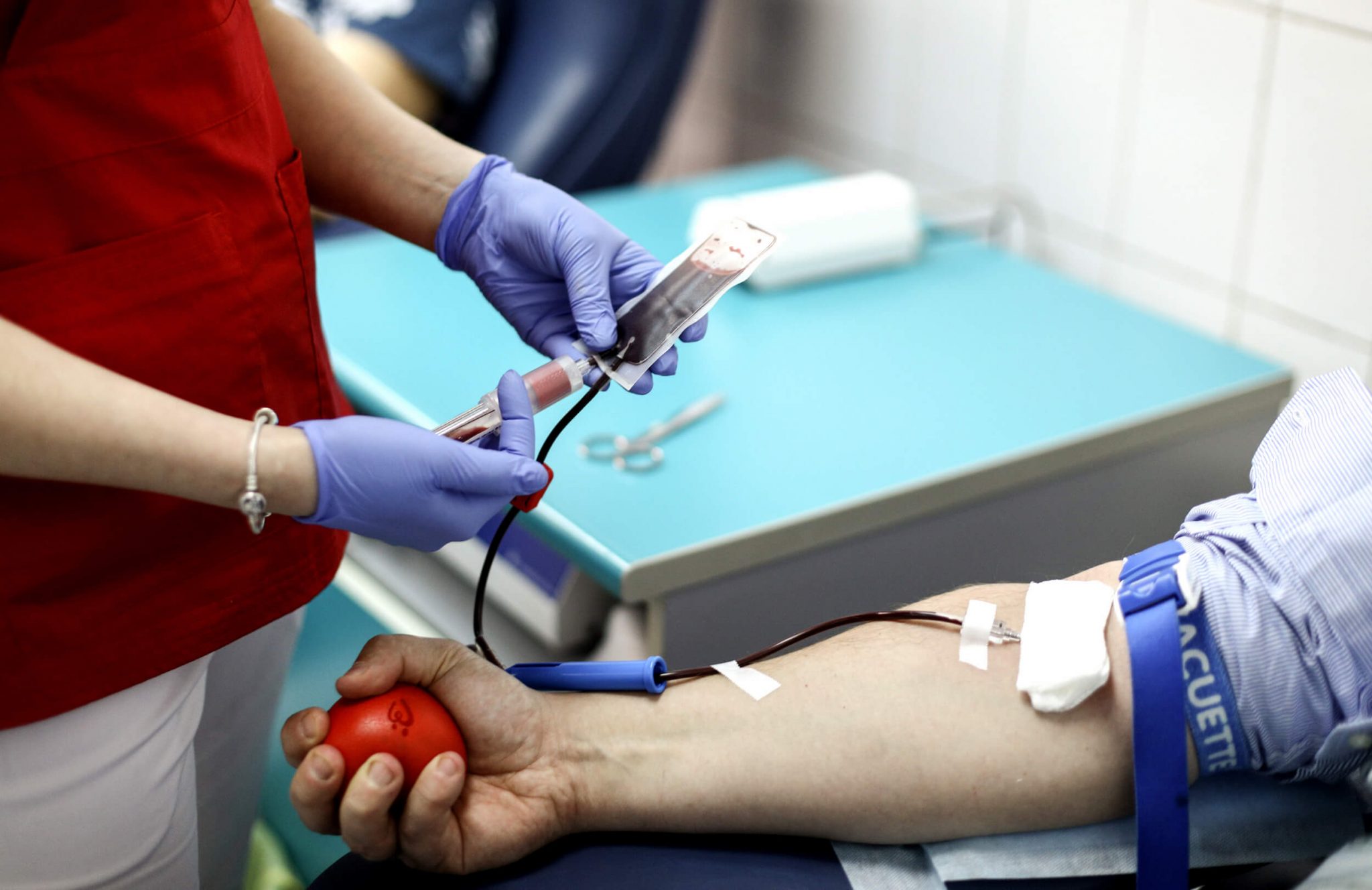 Preoperative Preparation
If your doctor decides that you are a good candidate for the procedure, they will run some tests to see if you are healthy enough for the procedure and plan the number of grafts sufficient to cover the bald areas. Then they will technically start the surgery. they will first draw a hairline to plan your new hair look. Then they will numb the donor area to ensure that you will feel no pain during the graft collection phase. Local anesthesia is used for both graft collection and harvesting phases. Now is the time to collect grafts.
Graft Collection
Hair follicles are not collected one by one but they are taken in grafts. Grafts are some kind of skin containing a few hair follicles. So it is easier to collect and harvest grafts as there will be more hair follicles per graft. The donor area is also an important factor for the success of the hair transplant. Your doctor should choose an adequate donor area where there are healthy hair follicles resistant to male-pattern hair loss. To this aim, the areas behind the ear or neck make the best donor area because hair follicles in these areas are resistant to the effects of DHT hormone, which is responsible for the male-pattern hair loss. If there are not enough hair follicles in these places, your doctor can utilize other hairy areas of the body such as the beard, legs, chest, and pubic area.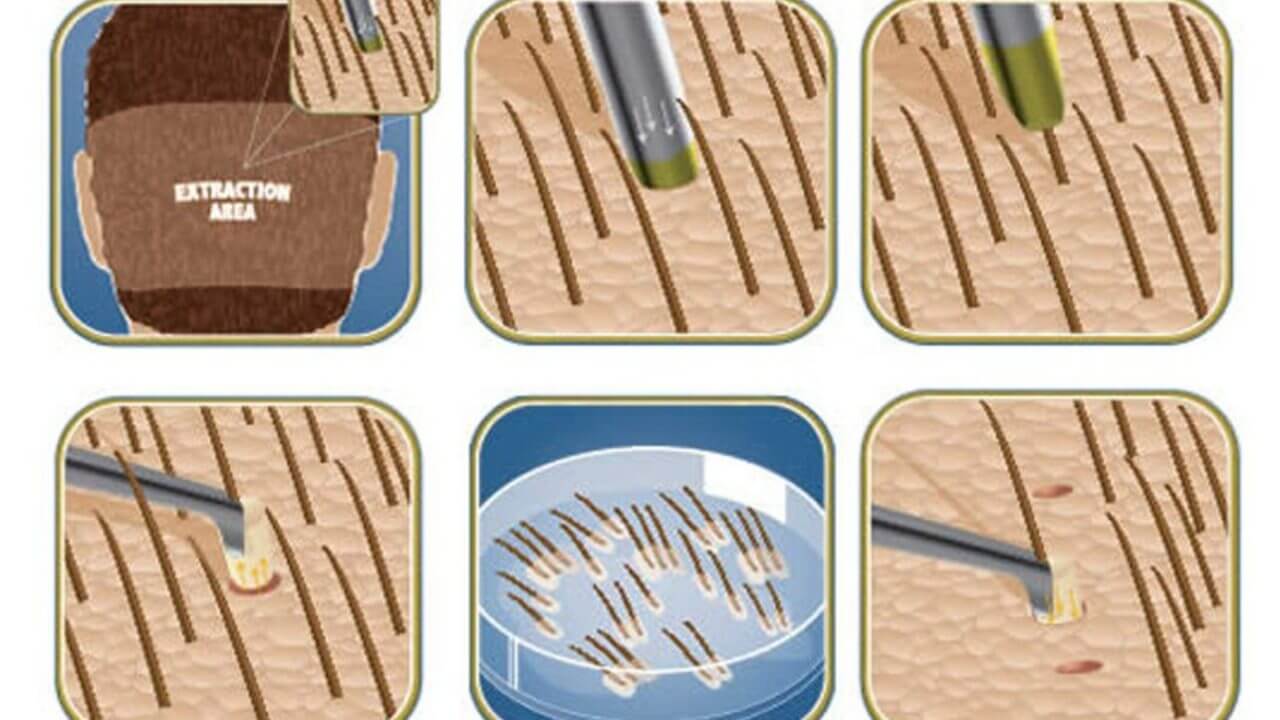 Your surgeon will then start to collect grafts via either manual-punch FUE or micromotor FUE technique. Note that it is of utmost importance that your hair follicles should be kept intact during the graft extraction phase. If they get harmed along the way, they may not hold on to the scalp, and the hair transplant procedure may fail.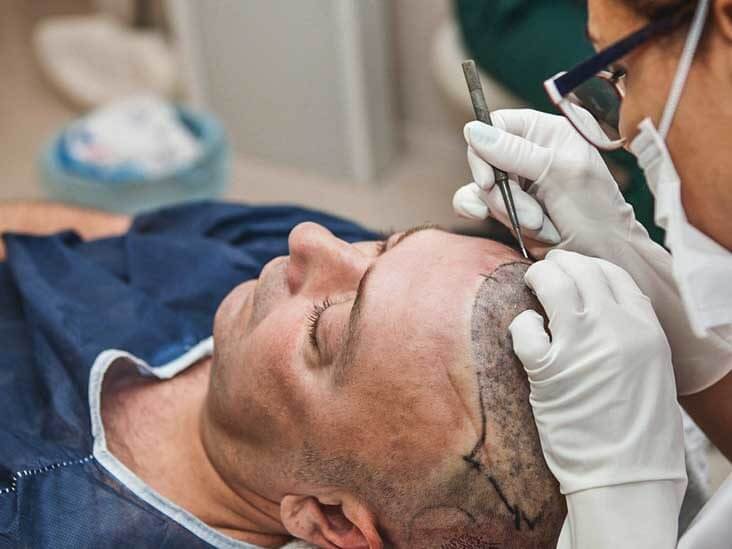 Opening Of The Channels
Next is the opening of the channels in the recipient areas to harvest the hair follicles. Your doctor will open as many channels as the grafts. He should have already decided on such details in the planning stage but still, they may need to make slight changes during the procedure to get the best results. Another significant point is that your doctor should follow the direction of the existing hair while opening the holes in the recipient area. Otherwise, your new hair will look unnatural.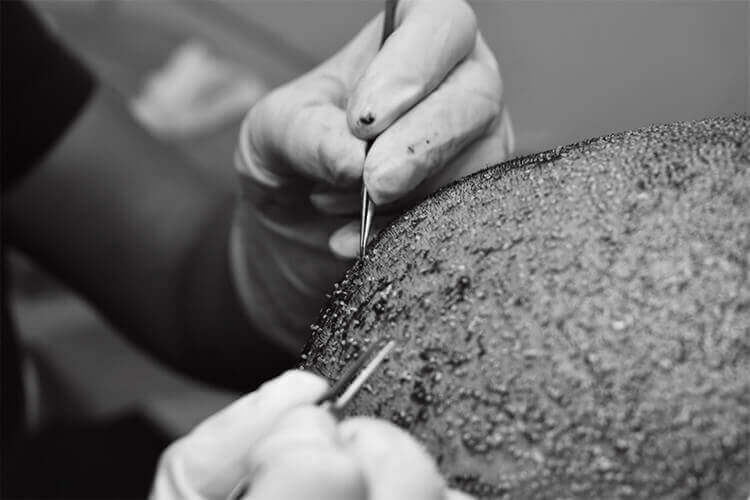 Harvesting Hair Follicles
Harvesting hair follicles is technically the last stage of the hair transplant procedure. Your doctor now will implant the hair follicles into the recipient area to cover the balding areas with your hair. Your doctor will use a local anesthetic before implanting grafts so you will not feel any pain. Your doctor will also use fine-angled tools to implant the grafts in order not to harm your scalp. Also, grafts should be placed according to their densities and at an angle of 40 to 45 degrees.
Post-operative Care
The patient may return home the first day but they may need to rest at home for a few days. Some surgeons will use bandages some not but it is important to protect the area of surgery from external factors. Your doctor may prescribe oral steroids to avoid swelling however other ways may help prevent edema. For instance, you can sleep at a higher pillow in a way that your head will stand above chest level. A head-band will also help prevent swelling that may be caused by the liquids used on your scalp coming down onto your forehead.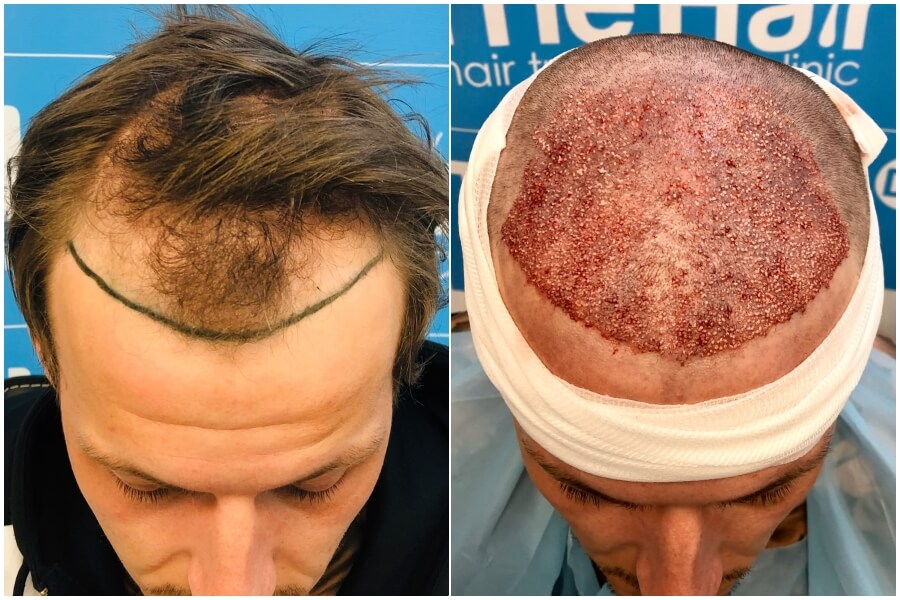 You should not lie on the are of surgery for 3-4 days after the procedure. You are not allowed to wash your hair for 3 days and the first hair washing will be made by your doctor as it needs care and attention. You should not shave your head for a few months and avoid heavy exercises like fitness and running to protect the area of surgery and hair follicles. Plus your doctor may recommend you to eat foods high in vitamin C after a hair transplant. This is because vitamin C after hair transplant may contribute to wound healing.
Hair Transplant Before After Photos And Examples
Here are great hair transplant before after photos below;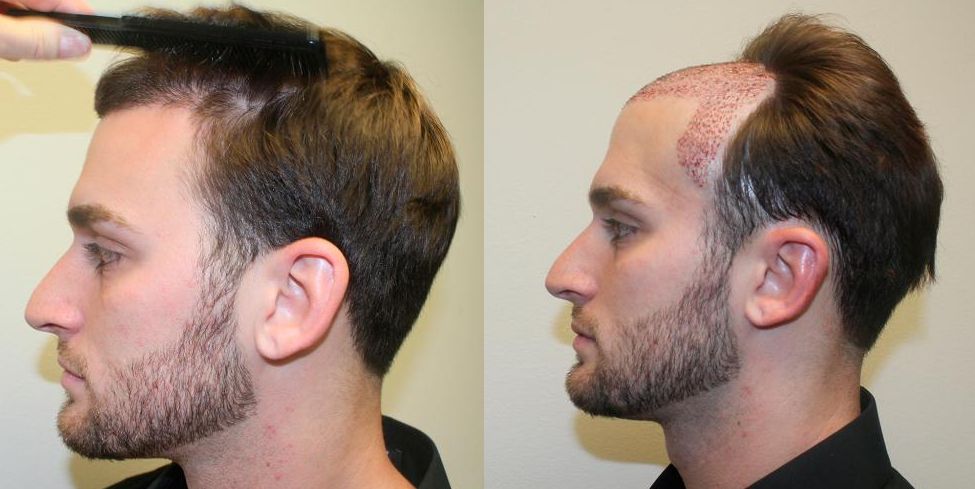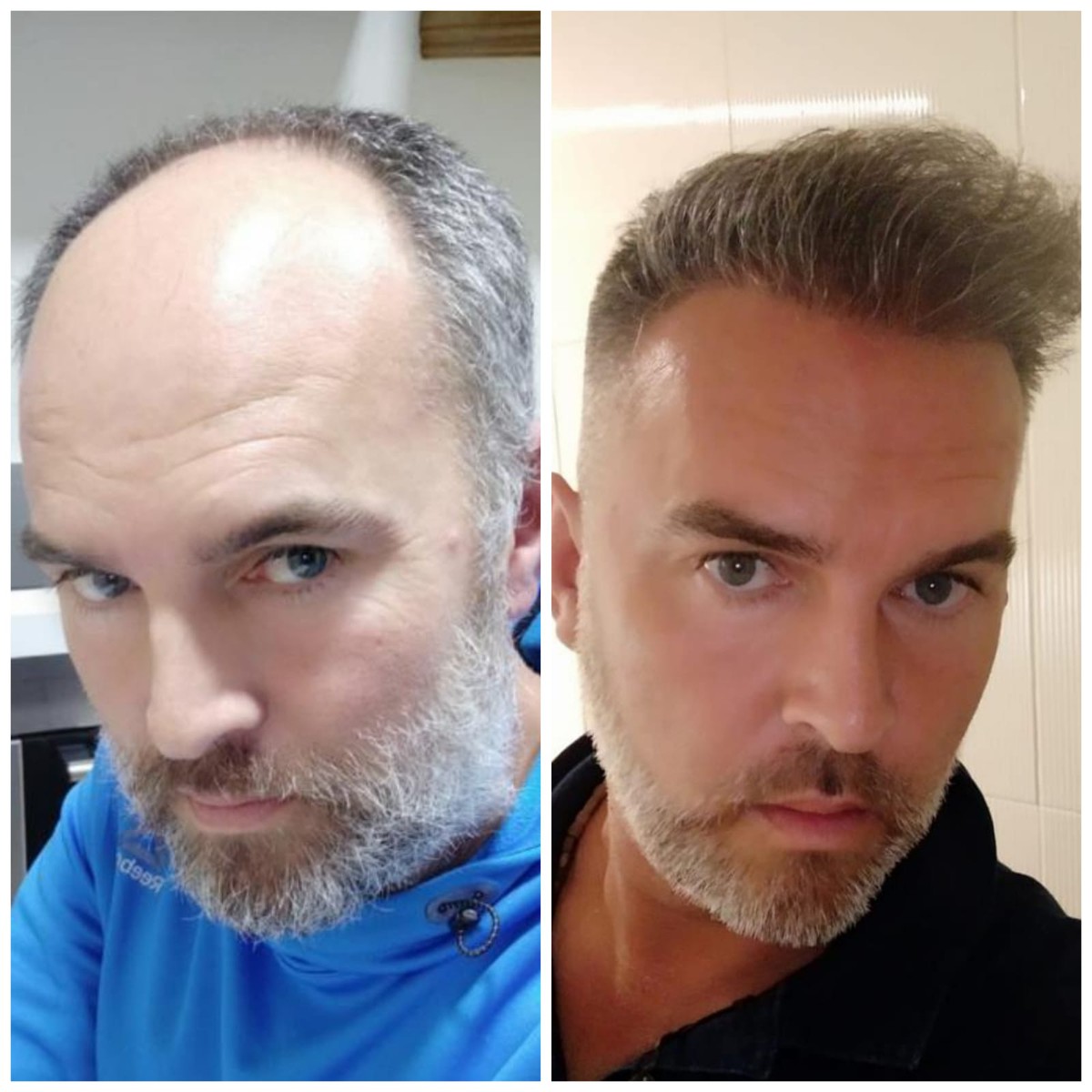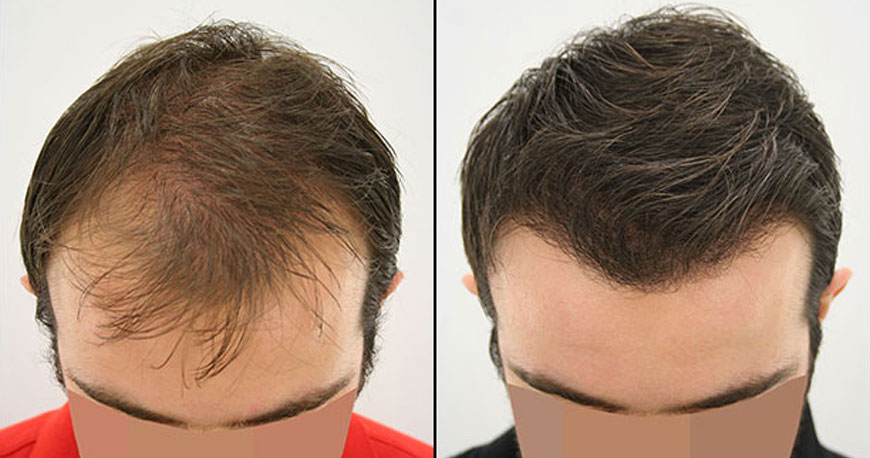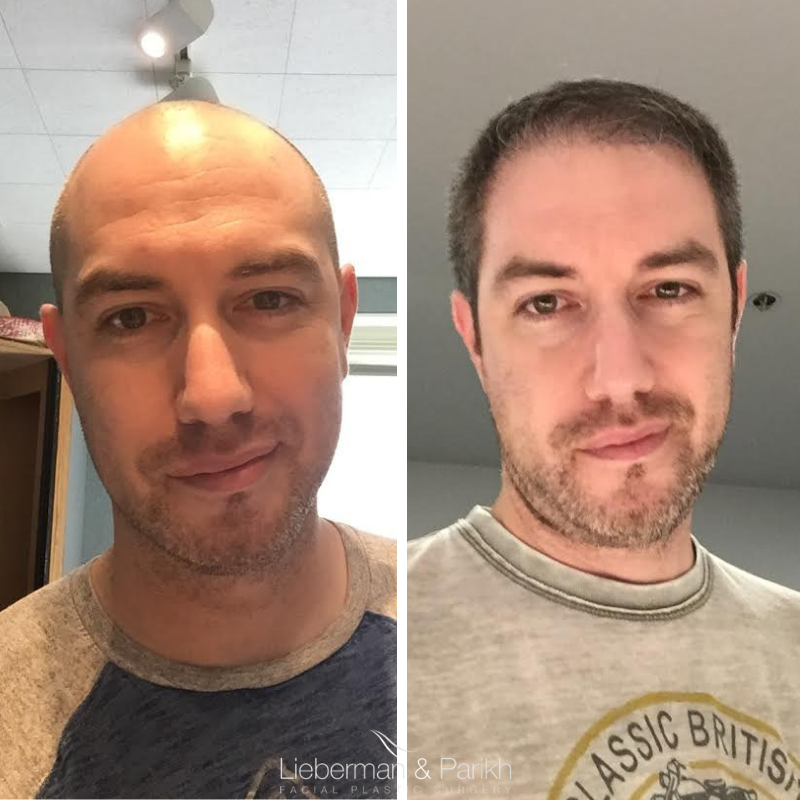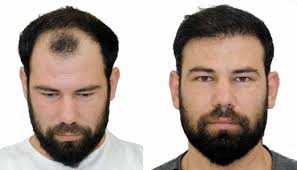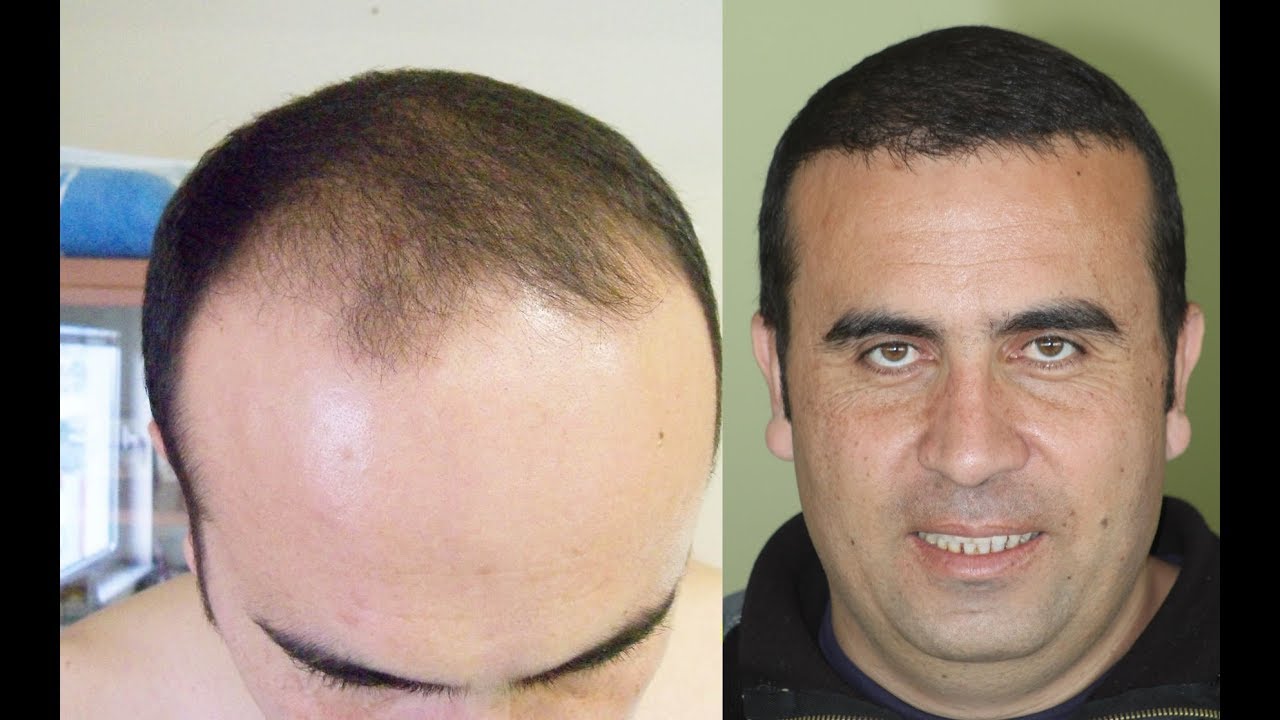 Hair Transplant Prices
Hair transplant prices; It may vary according to the number of grafts and sessions. You can contact us to get a hair transplant price. We also recommend checking out our hair transplant FAQ section.