What Is The Norwood Scale?
Hair loss in women occurs simply when women experience more than normal hair shedding at a particular time. It is considered normal to shed up to 100 hairs a day; however, when it is well above this number, you begin to realize a decrease in overall hair density. A specific amount of hair shedding is just a normal part of the natural hair growth cycle. When more than normal hairs are shed and less hair grows back, it means that there is an interruption at some point in this cycle. To make the natural hair growth process clear, let's have a look at the three cycles your hair goes:
Anagen phase: This is the phase your hair keeps growing, which continues for about 2 to 8 years. Almost 85% to 90% of your hair is in the anagen phase any time so you do not look bald.
Catagen phase: This is a period where your hair follicles start to shrink. Also called the transition phase, it can continue a few weeks.
Telogen phase: Telogen phase is also called the resting phase which lasts about 3 months or so. At this phase, your hair is at rest and gets prepared for the last phase.
Exogen phase: Following the telogen phase, your hair starts to fall out in the exogen phase, which is the final phase of the natural hair growth cycle. Your hair will go back to the anagen phase after falling out.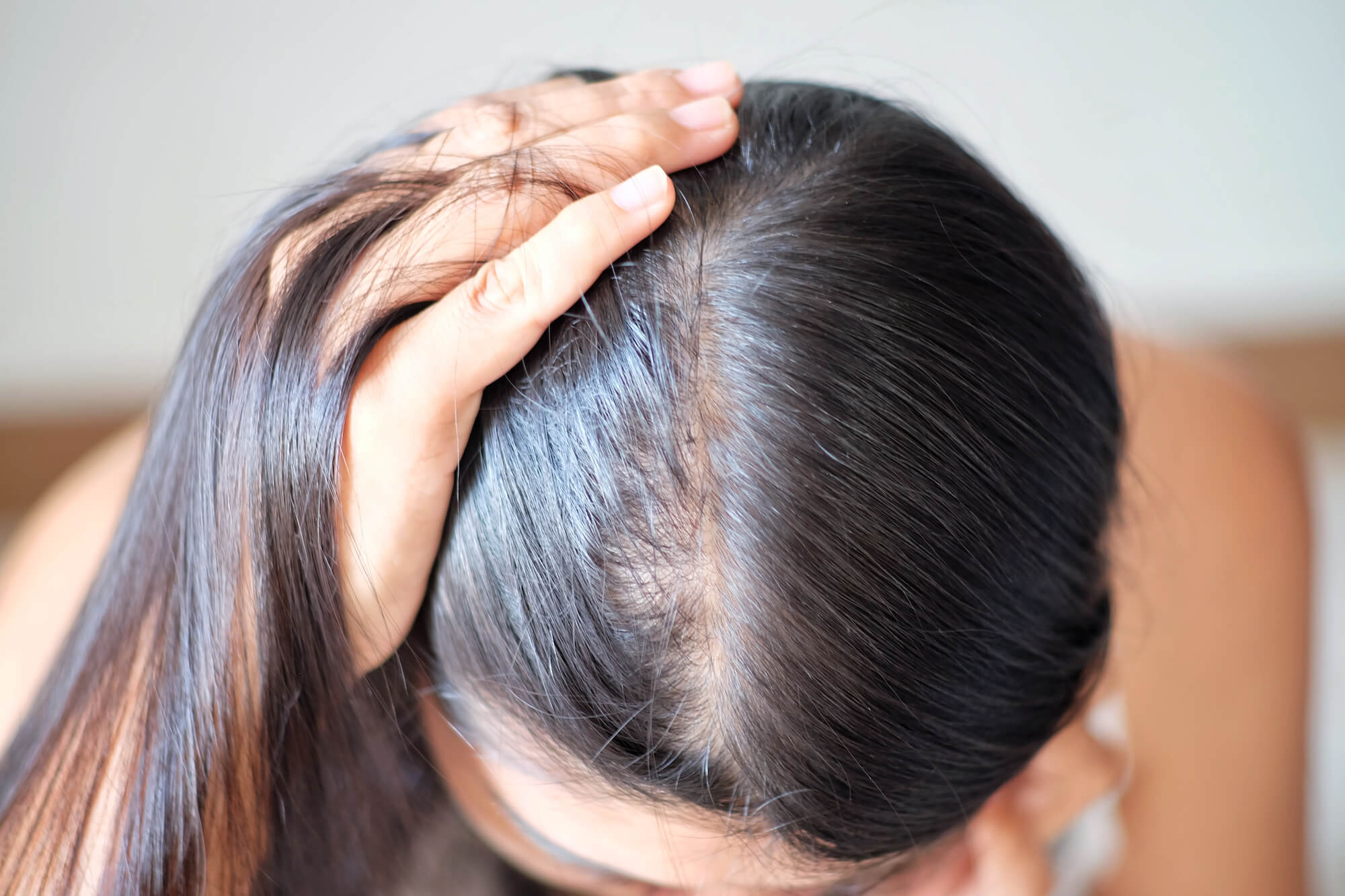 Symptoms or Signs of Hair Loss in Women
Symptoms of hair loss are similar in both men and women; however, it may present differently if the cause of the hair loss is different. But still, some certain symptoms and signs indicate you shed more than normal. Here are the symptoms and signs of hair loss in women:
Your hair will get thin. However, it is most common that there will be apparent thinning on the top of your head whereas men will generally have a receding hairline.
There may be bald spots anywhere on the scalp. If this is the case you may also have an itchy scalp.
In some cases, your hair may shed in great amounts that you may experience full baldness. This may be caused by chemotherapy drugs.
You may realize abundant hair loss while combing your hair or in the shower. It may be very sudden due to emotional or physical trauma.
Your hair may simply break off because it is so weak.
You may realize that your ponytails are getting smaller.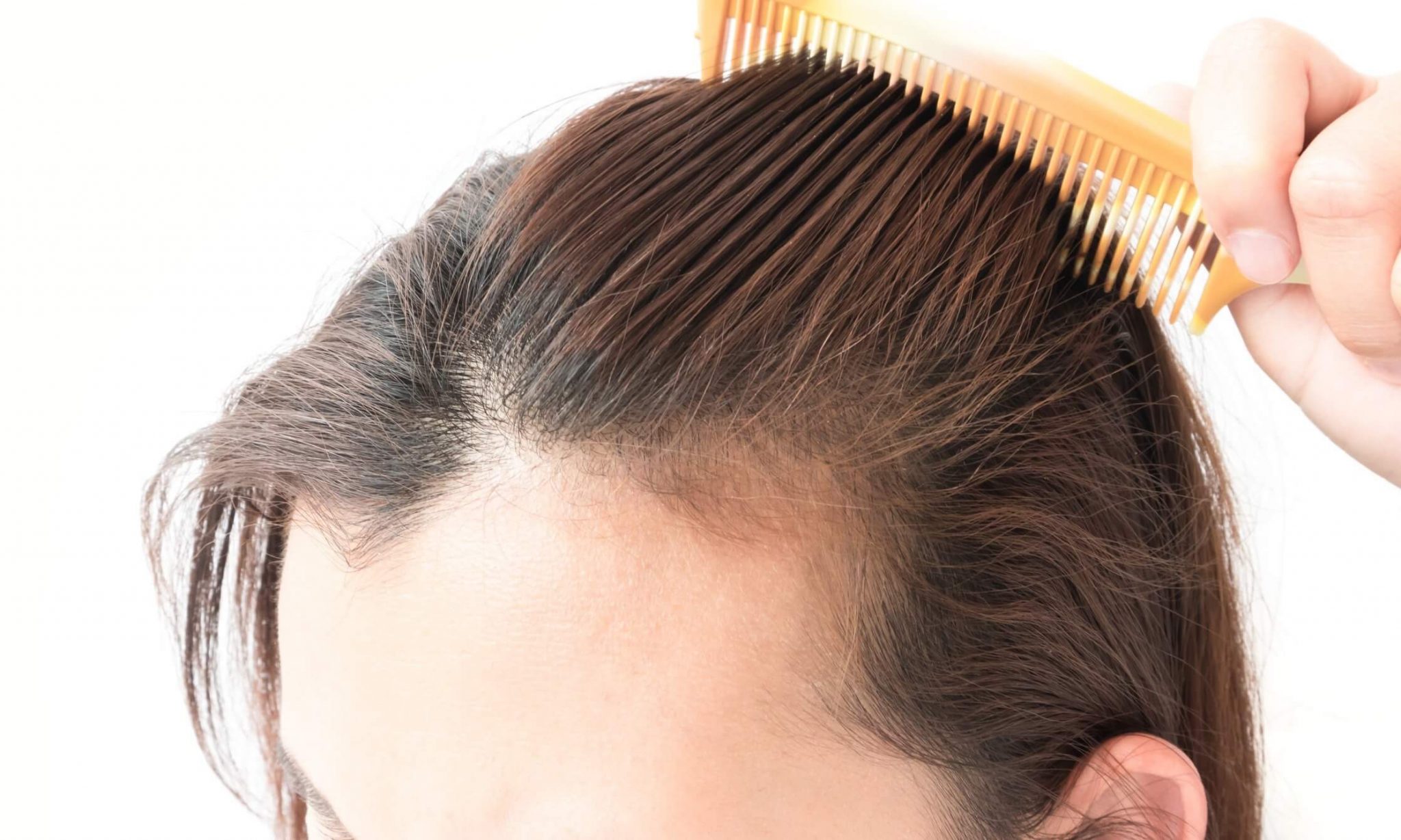 Causes and Types of Hair Loss in Women
There are some basic types of hair loss in women, some of which are types of alopecia, and some are just caused by diseases and other factors. Here are the causes and types of hair loss in women:
Androgenetic alopecia: This is also called female pattern hair loss, which is the female version of male pattern hair loss. It is thıught to be resulting from mostly genetics and hormones. Women will experience this type of hair shedding between the ages of 12 to 40. It generally causes overall hair thinning, unlike men who experience a certain pattern of hair loss starting with a receding hairline.
Alopecia areata: It is an autoimmune condition where your immune system attacks your hair follicles, leading to patchy hair loss.
Telogen effluvium: This type of hair shedding is caused by a traumatic event or shock which leads to sudden hair loss.
Cicatricial alopecia: This may be caused by different conditions that damage the hair follicles. It leads to both scarring and hair loss.
Other conditions: Menopause, autoimmune conditions such as lupus, and some skin conditions can also lead to hair loss.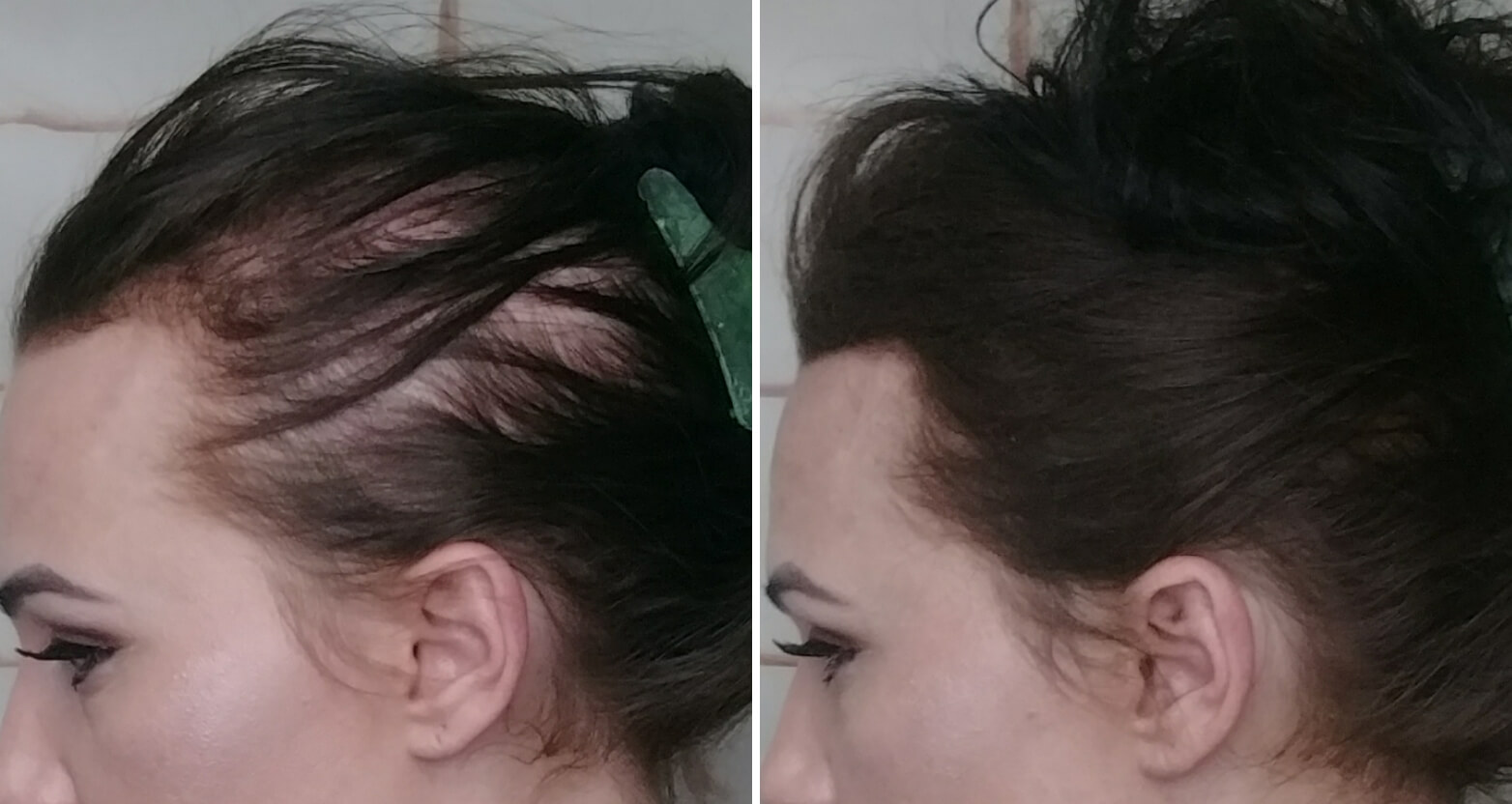 Treatment of Hair Loss in Women
There are many hair loss treatments for different conditions resulting in hair loss. If you have androgenetic alopecia your doctor may prescribe medications such as minoxidil and spironolactone. If you shed due to trauma or stress you may need to try stress management and keep a healthy lifestyle to get your hair back. Corticosteroids and anthralin may help with alopecia areata. Hair transplant surgery is also an option if you have female pattern hair loss.
Why do women lose hair?
Hair loss in women has different characteristics than hair loss in men. There actually may be various causes behind hair loss in women. Even though balding is more common in men, some women may lose hair to the extent that they go partially bald. One in every 4 women globally experiences one type of hair loss at some time in their lives. This is a number that we cannot underestimate.
Some reasons for hair loss in women include hormonal changes, medications, autoimmune diseases, skin conditions, and genetics. Let's have a closer look at possible and most common causes of hair loss in women:
Irregular menstrual cycle: Menstrual cycle can lead to changes in certain hormones. Sudden changes in these hormones can accelerate hair loss. So in some cases, hair shedding may be the result of hormonal imbalances. Also, polycystic ovary syndrome which causes hormonal imbalances and irregular menstrual cycles can cause hair shedding.
Female pattern hair loss: Female pattern hair loss, also known as androgenetic alopecia is the female version of male-pattern hair loss in men. It is a type of hair loss that has a specific hair shedding pattern in men starting from the temples and extending to the back of the head. However, female pattern hair loss has rather a widespread hair loss, which is a different pattern than men's. This is especially a common cause of hair loss in women over 40 and elderly women in general.
Vitamin and mineral deficiencies: Nutritional deficiencies are also quite common in women with hair loss. This may be because women tend to go on strict diets that deplete the body of essential nutrients. Also, some women may lose a lot of iron through menstrual bleeding, leading to iron deficiency anemia. Zinc and iron are the most common nutritional deficiencies resulting in hair shedding.
Skin conditions: Skin conditiın can also trigger hair loss in women. Psoriasis, allergies, eczema, and a scalp with too much sebum can lead to hair shedding. The scalp is also a part of our skin so it is inevitable for it to not be affected by kin conditions we suffer from. If you ever had eczema or psoriasis but had no hair issues in the past, you may suspect it when you experience sudden hair loss sometime in the future.
Alopecia areata: Alopecia areata occurs when your immune system attacks your hair follicles. So it is an autoimmune condition that affects both men and women at any age. Although it is generally triggered by trauma and stress, health conditions such as viral infections, vitiligo, atopic eczema, and thyroid diseases may make you susceptible to alopecia areata. In this type of hair loss, laboratory findings show T cells around hair follicles. T cells are active immune cells that fight against foreign substances in your body to protect us from diseases.
Conclusion
These are the possible causes of hair loss in women; however, as we already mentioned above, the most common cause of hair loss is androgenetic alopecia in women. As is the case with androgenetic alopecia, female pattern hair loss is mostly caused by genetic predisposition and androgens. So if you suffer from hair shedding, you most probably have female pattern hair loss. But it is of course your doctor who will make the right diagnosis and provide you with the most adequate treatment. So you should not try any natural treatments or start medications on your own because there may be other reasons behind hair shedding.