What Is Mesotherapy For Hair?
Hair loss is a common problem that may occur for a variety of reasons. Psychological stress and disorders, chronic diseases, vitamin, and mineral deficiencies are the possible reasons behind hair loss or baldness. There are also various treatment options for this widespread problem, some of which are approved by the U.S. Food and Drug Administration ( FDA ). One of the approved hair loss treatments is mesotherapy for hair. What makes it even more appealing is that it is an approved therapy. However, it should be noted that there are not peer-reviewed clinical trials that prove the effectiveness of this treatment for hair loss.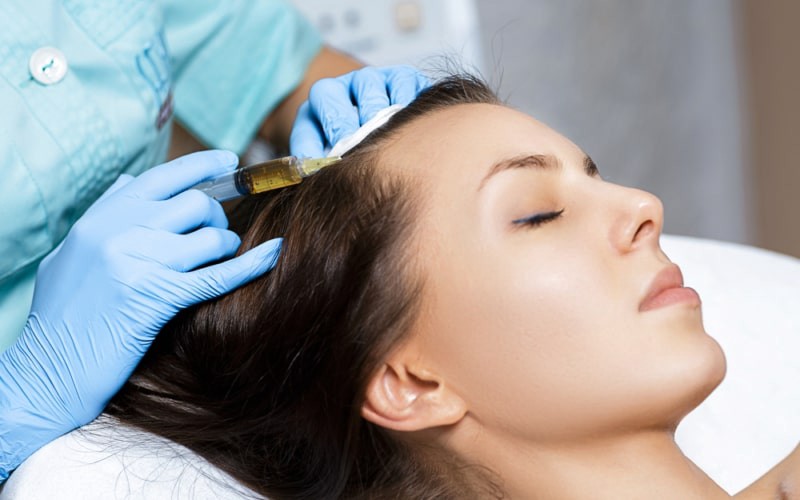 Actually, mesotherapy for hair is more than a hair loss treatment. It aims to restore hair and give your scalp the nutrition it needs for healthy growth in the long term. It can both increase the total number of hair on the scalp and provide healthier-looking hair. Mesotherapy is a kind of cocktail full of essential nutrients such as vitamins and minerals, and drugs to strengthen and improve hair health. Each cocktail consists of a mixture of substances tailored to the patient's needs. So your doctor will decide which nutrients and substances to add to this mixture. They will use thin needles to inject this mixture into your scalp. There will be at least 8-10 sessions to receive full benefits from mesotherapy.
How Is Mesotherapy For Hair Is Done?
Mesotherapy for hair is an easy treatment. Your doctor will first prepare the cocktail with necessary substances. Then they will inject this mixture into your scalp. However, the cocktail should contain the necessary drugs and nutrients the patient needs so they first need to diagnose the condition behind your hair loss. The cocktail should be injected at an interval of 1 cm into the middle layer of the skin. So the nutrients most needed for healthy hair follicles will be absorbed as much as possible. Mesotherapy after a hair transplant will be performed the same way after hair transplant surgery.
Benefits And Advantages Of Mesotherapy For Hair And Hair Loss
Mesotherapy for hair may provide a variety of benefits; however, it is not possible to guarantee these benefits as every patient will have a specific cocktail tailored for their needs. As the patient's needs will change, so will the benefits and outcomes of the therapy. Here are some possible benefits and advantages of mesotherapy:
No need for local anesthetics. So it is an outpatient procedure.

The patient will return to normal life right after treatment.

It is generally quite a safe application.

The risk of allergy and drug interaction is minimal.

A painless procedure.

The recovery period is quite short.

Low cost.

Mesotherapy will strengthen the weak hair follicles but the whole scalp will benefit from this treatment.

Mesotherapy will stimulate hair growth but it may not create new hair follicles.

Increased hair density.

It will stop excessive hair loss.

Mesotherapy after a hair transplant will augment the results of a hair transplant.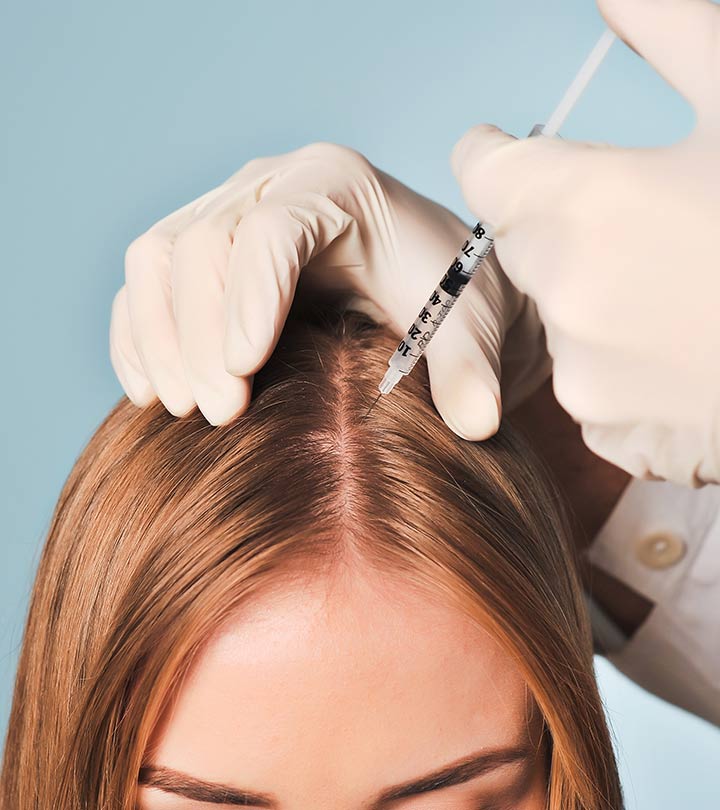 Risks And Side Effects Of Mesotherapy For Hair
Mesotherapy is quite a safe treatment with almost no or few side effects and risks. Right after the application, the patient may feel some kind of burning which is quite mild. Also, it may cause a mild headache in the area of application. The headache will most probably cease in the following sessions. Other side effects of mesotherapy are inflammation and itching. Although itching is annoying it is mild and harmless; however, inflammation is a bit of a more serious side effect. Your doctor will prescribe the necessary drugs in case of inflammation. But you should note that in most cases inflammation is either absent or mild.
Post-operative Care
Mesotherapy is not a surgical procedure so you do not worry about the recovery period. However, there are things to keep in mind to get the best results from the procedure.
You should keep following a healthy diet. Even though mesotherapy is full of essential nutrients you still need to feed your body and hair from inside. Malnutrition will still cause harm both to your general and your hair. So you should eat a diet full of fruits and vegetables, healthy oil such as olive oil, and healthy protein sources such as fish and turkey.

You should exercise regularly to keep the blood circulation to the scalp. Your hair follicles will still need to receive the necessary nutrients in the blood.

You should not wash your hair and keep your scalp free from water for 8 hours following the treatment.

You should avoid going in the sun for 48 hours after mesotherapy.