What is PRP?
PRP, or platelet-rich plasma, is a type of treatment used for a variety of diseases. During PRP, your doctor will inject a substance taken out of your blood to promote healing. Platelets are the components of blood that plays a role in blood coagulation. Apart from involving in blood coagulation, platelets contain growth factors thought to help to heal and support new tissue growth. The plasma with platelets is separated from the rest of the blood using a tool named centrifuge.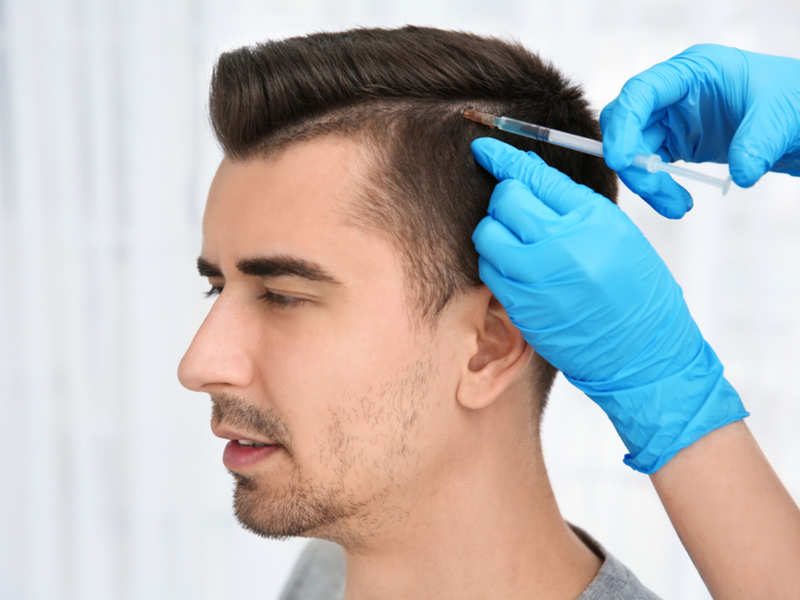 What Is PRP Assisted FUE Hair Transplant?
PRP-assisted hair transplant is no different than the standard hair transplant but it is just followed by PRP therapy. Yoru doctor will first collect the hair follicles and then transplant them into the recipient area. Right after the hair transplant procedure is complete, they will proceed to PRP therapy to support the recovery period and help healthy hair growth. Some doctors think that this therapy will increase the blood flood to hair follicles, giving the necessary nutrients the hair follicles need to be strong and healthy. So, the aim of PRP assisted hair transplant is to help heal damaged tissue after a hair transplant and strengthen both the newly transplanted hair follicles and the old ones. Although it is a widely preferred therapy, the scientific evidence behind the treatment is scarce. One of these studies conducted in 2014 says that PRP could theoretically help hair follicles however there is not sufficient clinical evidence.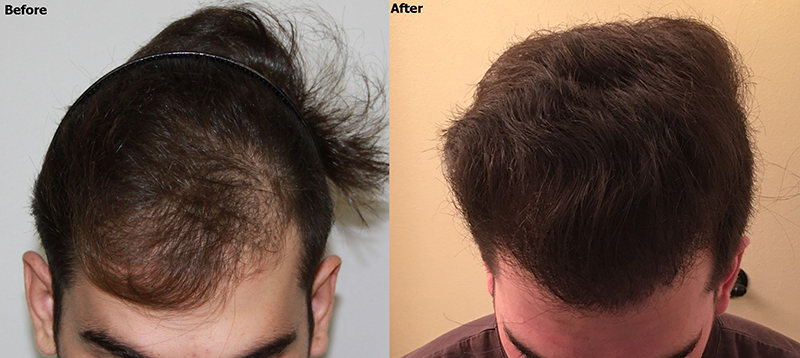 How Is A PRP-assisted FUE Hair Transplant Done?
PRP assisted FUE hair transplant procedure is done more or less the same way FUE is done. Here are the steps of FUE hair transplant:
First, your doctor will take the grafts from the donor area and then open channels in the recipient area. Lastly, they will implant the grafts into the balding areas.

First a healthcare professional will draw your blood and put it in a centrifuge. And then the centrifuge will spin around quickly to separate your blood into its components. The amount of blood will depend on the patient's needs.

Once your blood is separated into its components, which will take about 10 minutes, a technologist will take the platelet-rich plasma out.

When the PRP is ready, your doctor will inject it into the recipient area.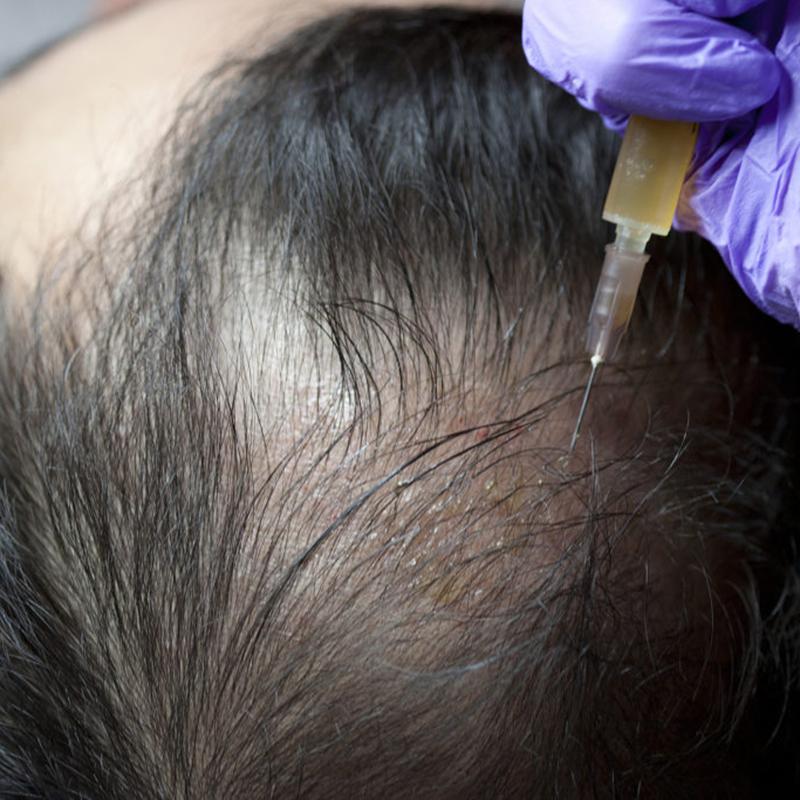 Benefits Of PRP-assisted Hair Transplant
PRP contains a variety of growth factors such as epidermal growth factor ( EGF ), platelet-derived growth factor ( PDGF ), vascular endothelial growth factor ( VEGF ), transforming growth factor ( TGF ), and insulin-like growth factor. Such growth factors contribute to cellular regeneration and connective tissue repair. This is why doctors who recommend PRP therapy think that it may stimulate hair growth. Here are the benefits of PRP assisted hair transplant:
People with thin hair rather than hair loss issues may benefit from the PRP therapy as it may help their hair follicles be stronger and may increase the hair density.

Shorter recovery time of the wounds throughout the scalp caused by the surgery

New blood vessels may form, which will transfer the necessary blood with nutrients to the hair follicles.

The newly transplanted hair follicles will grow stronger and faster.

Increased chances of hair transplant procedure success.

The PRP therapy will nourish the whole scalp and the old hair follicles so post-operative hair loss will slow down.
Risks And Side Effects Of PRP Assisted Hair Transplant
PRP is a safe procedure as it is done with your blood. There will be no risk of allergies whatsoever. However, as with all procedures made with injections, PRP assisted hair transplant may pose some risks and cause side effects. Even though the side effects will be mostly minor, the patients should be aware of any risks and prepare themselves before the procedure. Here are some risks and side effects of PRP assisted hair transplant:
Allergic reaction to local anesthetics

Infection

Surgery scars

Damage to the blood vessels or nerves in the area of surgery

Bleeding if you take blood thinners or herbal supplements / herbal teas the week before the procedure
Apart from the side effects or risks of this procedure, it should be kept in mind that alcohol and smoking may adversely affect the recovery period. This is because alcohol causes nutritional deficiencies and smoking disrupts the blood flow. With inadequate blood flow to the hair follicles and an insufficient amount of nutrients, the newly transplanted hair follicles may not hold on to the scalp and not grow. So it is important to follow a healthy diet and avoid bad habits for the success of the procedure.