Hair loss is a widespread problem experienced by both men and women, from a wide range of age groups. It is quite normal to lose up to 100 strands of hair a day as hair follicles go through phases naturally. At first, your hair follicles keep growing for 2 to 6 years, and then they go into a resting phase, and lastly, they shed. The hair follicles start to grow after a certain time so we do not experience balding issues in the long run. However, if you have more than normal hair shedding then you will have noticeable hair loss. Hair loss can develop slowly or it may happen suddenly depending on the underlying cause.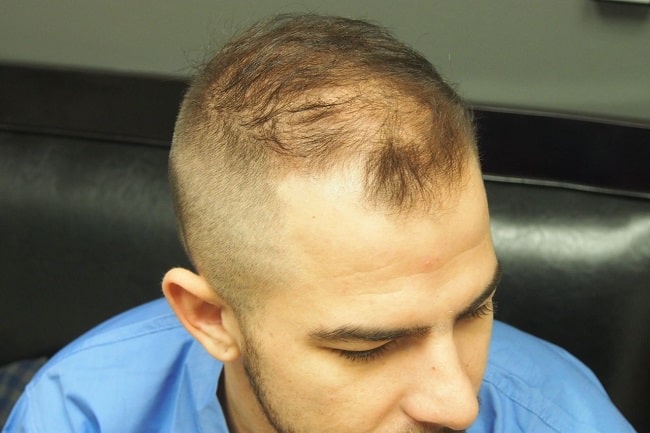 Causes Of Excessive Hair Loss
There are a variety of conditions and problems that may lead to hair loss, some of which will result in excessive hair shedding. Among them, male-pattern hair loss will cause mild hair loss, causing baldness years later after the first signs of hair loss. However, there are some diseases and factors that may lead to sudden and excessive hair loss. Here are possible causes of excessive hair loss:
Hormonal issues
Hormonal disorders such as hypothyroidism or polycystic ovary syndrome are common causes of excessive hair loss. Polycystic ovary syndrome may also cause hair growth in hairless areas of the body, acne, and weight gain in women. Hypothyroidism can cause symptoms such as weight gain, depression, and constipation. If such hormonal disorders are treated, then your hair loss will stop, and you will have your hair follicles growing back.
Skin conditions
Certain skin conditions affecting the scalp may result in excessive hair loss. Especially inflammatory skin conditions such as eczema and psoriasis affecting the scalp will cause your hair to fall out. However, as soon as you receive the right diagnosis and treatment, your hair will regrow.
Nutritional deficiencies
Vitamin and mineral deficiencies can also contribute to hair loss. This is because your hair follicles need the necessary nutrients for healthy growth. Iron, zinc, and also protein deficiencies are important factors that may lead to hair shedding. Iron involves carrying oxygen through the blood to the rest of the body. When you do not have an adequate amount of oxygen in your blood, your hair follicles will lack the oxygen they need to survive. Iron can also cause excessive hair loss during pregnancy. Protein is necessary for the production of keratin which is an essential part of the hair. So you need to eat a balanced diet to prevent nutritional deficiencies that may eventually lead to hair shedding.
Chemotherapy
Certain chemotherapy drugs can cause sudden and excessive hair loss but it is only temporary. Even though it is disappointing for the patients, their hair follicles will regrow once they stop taking chemotherapy drugs.
Stressful events
Stress is a culprit in many physical problems. The emotional burden caused by stressful events will take its toll on your physical health. Your hair follicles will experience trauma in response to high-level stress and emotional triggers. So if you are depressed and experiencing stressful events, then your hair follicles will be affected, too.
Vitamin A excess
We always think of vitamins as extremely important micronutrients for physical health. Even though we would not be properly functioning without these micronutrients, an excessive amount of any vitamins and minerals will do more harm than good. Vitamin A supplements may lead to vitamin A excess if you do not take them carefully. It may accumulate in your body if you exceed the daily allowance of 5, 000 IU.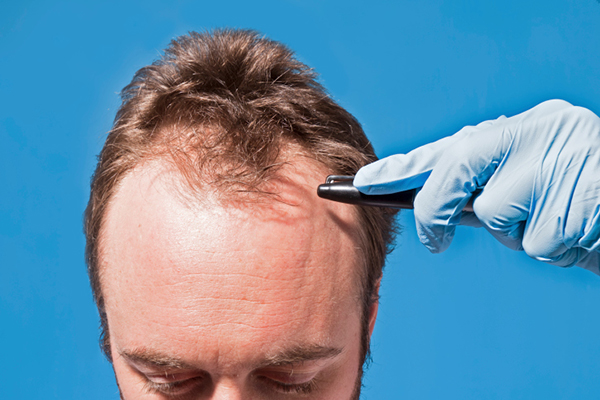 How to prevent excessive hair shedding
It is possible to prevent excessive hair shedding if it is caused by the above conditions or problems.
Receive treatment if you have hormonal disorders or skin conditions. If you do not know whether you have any hormonal issues, you should consult a doctor first.

Do not use supplements unless your doctor prescribes them.

To avoid vitamin and mineral deficiencies, follow a diet containing a sufficient amount of essential nutrients. Fruits and vegetables are excellent to get the necessary nutrients. Also, protein sources such as legumes and liver important for healthy hair growth. The liver will provide you with the amount of iron that you need to avoid iron-deficiency anemia.

Find ways to combat depression and try to avoid stressful events as much as possible. Being with loved ones, doing yoga, or taking a walk may help you feel relaxed.