What Is Hair Loss?
Hair loss is a very common problem that may be caused by simple or complex reasons, depending on the type of hair loss. Actually, it is quite normal to lose up to 100 hair strands every day but when it is above the normal range, you happen to have hair loss issues. There are a variety of problems and health conditions such as androgenetic alopecia, alopecia areata, vitamin deficiencies, stress, medications, and pregnancy, which may be the underlying cause of hair shedding.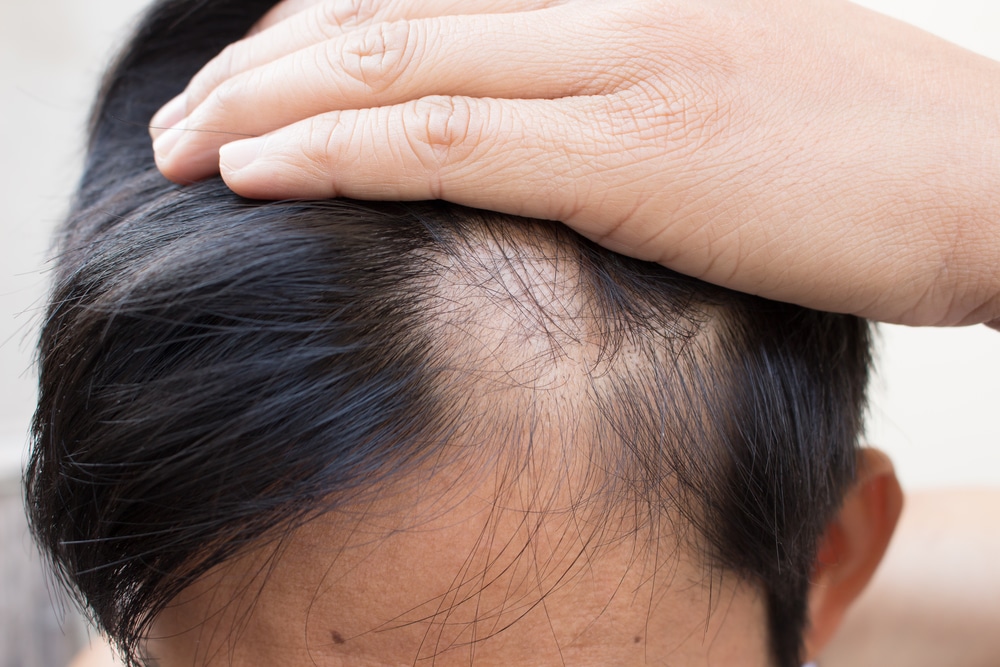 Most Common Causes Of Hair Loss
Hair shedding is most of the time the result of androgenetic alopecia; however, various factors may contribute to hair shedding. Here are the most common causes of hair loss:
Genetics
Genetic make-up is what makes us physically who we are, I mean, almost. Apart from physical changes due to trauma and accidents, our genetic codes account for our physical characteristics. Some people are genetically predisposed to some amount of hair loss. You may have inherited the genes responsible for premature hair loss from your family. Hereditary hair loss is also known as androgenetic alopecia and results from a combination of genetics and hormones.
Psychological Causes
Stress, anxiety, and depression play a big role in triggering hair loss. The psychological states of depression and stress takes its toll on our hair. Depression, anxiety, and stress may result in short growth phase, leading to eventual hair shedding.
Nutritional Deficiencies
Vitamin and mineral deficiencies can cause hair to shed. If you are anorexia or follow a very strict diet, then it is quite likely that you do not receive a sufficient amount of essential nutrients. Iron and zinc deficiencies are the most common nutritional deficiencies, leading to hair loss. If your hair is shed for no obvious reason, then you should consult a doctor for a blood test to see if you suffer from nutritional deficiencies.
Autoimmune Diseases
Alopecia areata is an autoimmune disease that affects mostly the scalp, resulting in sudden hair shedding. In alopecia areata, your immune system attacks your hair follicles. Other autoimmune diseases such as lupus and thyroid issues can also cause hair shedding. If you have a chronic autoimmune disease you can talk to your doctor about how to deal with hair loss. If you do not have any autoimmune diseases but there is no obvious cause behind your problem, then you may consult a doctor for further tests to check if you have a hidden condition.
Medications
Certain medications' side effects include hair loss. Blood thinners, Accutane, some antidepressants such as Prozac, and some cholesterol-lowering drugs can cause your hair to shed. If you have a chronic disease and are on medication for the long term, then you may suspect it.
Pregnancy
Hair loss is common after pregnancy. This type of hair shedding is caused by changing estrogen levels after giving birth. You do not have to worry about hair shedding due to pregnancy because you will recover from it in a year or so. All you have to do is follow a healthy diet and take good care of yourself in general. Click here to read hair loss during pregnancy.
Birth Control Pills
Birth control pills can cause hair loss and thin on the scalp. This is because they reduce the time the hair follicles spend on the growth phase. The hair follicles start to spend more time on the resting phase, resulting in low hair density. So you may lose a lot of hair due to birth control pills.