What Is Hair Analysis for a Hair Transplant Procedure?
Hair analysis is a preoperative preparation that includes a series of tests and examinations a person has to take for the right diagnosis of hair loss and to determine the characteristics of the patient's hair. Hair analysis should be performed by those who have the necessary qualifications. It is a procedure that requires medical equipment and care. A hair analysis will help to figure out the following:
Scalp type

Scalp conditions

Hair density

Causes of hair loss
Your doctor will decide on the details of the hair transplant procedure and plan the whole hair transplant process based on the information obtained through hair analysis. Hair analysis is an integral part of a hair transplant procedure because it is not only about taking grafts out and transplanting them into the recipient area. This type of technical preparation is indispensable for a successful hair transplant procedure.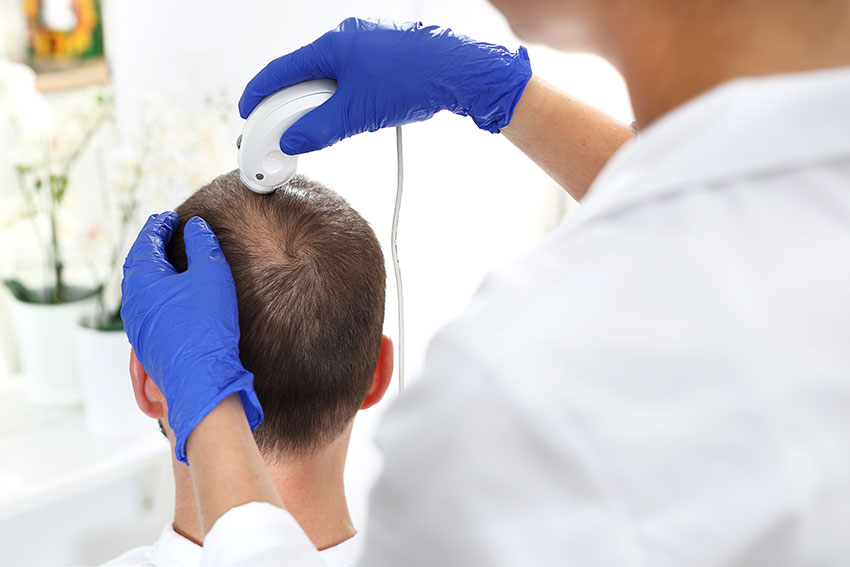 Hair Analysis Methods
There are a variety of efficient hair analysis methods your surgeon can use to plan the procedure and develop tasks for a complete hair restoration treatment. Here are the best hair analysis methods:
Skin Biopsy:Skip biopsy helps diagnose conditions such as cicatricial alopecia. This is a medical concept used to describe the type of hair loss that occurs as a result of follicle loss in the scalp. Thanks to skin biopsy, skin and scalp disorders can easily be diagnosed.
Phototrichogram:In this method, the patient's hair is trimmed or cut and close-up photos are taken for about a week. This way, your doctor can see how long the hair grows or the natural direction of the hair growth. This is a special technique to understand how fast your hair grows. Your doctor can decide on the details of the hair transplant procedure and plan the whole process.
Capiloscopy:Capiloscopy is some kind of a physical examination of your scalp to see the hair structure and the scalp condition. One of the advantages of this method is that it can let you see how your hair recovers from the operation because of the pictures taken before the hair transplant procedure. So you can have the before-after images and show them to your friends. Capiloscopy is a method that has been used for years and does not cause any pain so it is pretty much safe.
Sebum Measurement:The amount of sebum is measured by applying a band to the skin with a kind of applicator. It measures the level of sebum secretion all over the skin in your body. It is kept on your skin for a while and then put on a special screen to measure the amount of sebum secreted.
Densitometry:Densitometry is used to measure the number of hair follicles per square centimeter. It is similar to capiloscopy and measures the hair follicles by looking at the images on the screen. It provides information about such details as hair density and follicular unit composition.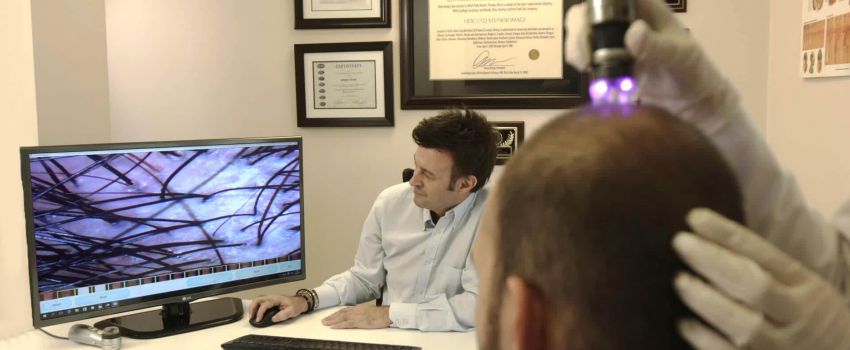 Importance Of Hair Analysis
The main purpose of hair analysis is to ensure that a hair transplant procedure is planned thoroughly. If the hair analysis is not done the right way, then the hair transplant procedure may yield unpleasant results even if your surgeon properly performs the hair transplant surgery technically. You can think of a hair transplant procedure as a building consisting of steps ( as in bricks ) tied to each other. If one of these steps is skipped, the rest will inevitably collapse. So hair analysis is of utmost importance to get the full benefits from hair transplant surgery.