What Is Hair Restoration?
Hair restoration is a bunch of different methods to give the patient with hair loss issues voluminous hair with higher hair density. As almost 50 % of men will be affected by hair shedding by the age of 50, hair restoration is a frequently used treatment throughout the World. It is not only men affected but women may experience hair loss issues however they will most probably face hair shedding after menopause. There are both surgical and non-surgical treatment methods to help people overcome this problem. In this article, you are going to find reliable information about both methods.
Drugs
The two most commonly used drugs for hair restoration are minoxidil and finasteride. Minoxidil was a drug for ulcer treatment in the 1950s and then prostate enlargement treatment. Its effects on hair loss are actually just a side effect, being a very useful one. So doctors started to prescribe it for, especially male-pattern hair loss.
This drug's mechanism of effect is thought to be vasodilation. As DHT hormone triggers inflammation in the hair follicles, they get smaller and blood vessels cannot circulate blood to the hair follicles, resulting in hair loss. Since minoxidil dilates vessels, they can deliver blood full of oxygen and nutrients to hair follicles.
First approved in 1992 for the treatment of androgenetic alopecia, finasteride directly targets DHT, the hormone responsible for male-pattern hair loss. Blocking the enzyme responsible for the production of the DHT hormone, finasteride will help avoid your hair follicles from the harmful effects of DHT. However, finasteride may result in unpleasant side effects as DHT has important sexual functions in our bodies.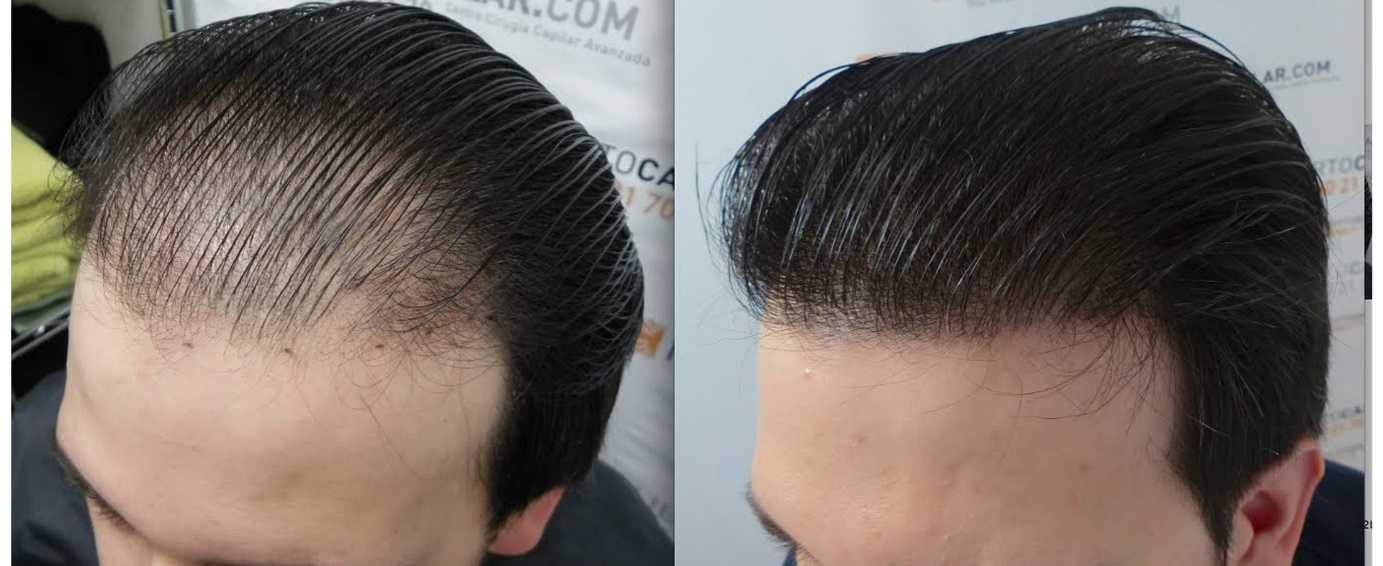 Hair Transplant Procedure
Hair transplant is the most efficient hair restoration technique with permanent results. Hair transplants are surgical procedures in which your doctor will collect hair follicles from the donor area and implant them into the balding areas of your scalp. There are two methods, one of which is FUT ( Follicular Unit Transplantation ) ( not a used method anymore ), and the other one is FUE ( Follicular Unit Extraction ). Your doctor will choose one of them depending on your needs and the preferences of your doctor.
Low-level Laser Therapy
Effective for both men and women, low-level laser therapy is an optimized treatment that works by stimulating the hair follicles' growth phase named anagen phase, prolonging the time the hair follicles spend in the anagen phase, shortening the catagen phase which is the end of anagen phase where hair follicles stop growing.
PRP:PRP is a medical treatment for hair loss in which a person's blood is processed and then injected into the scalp. During PRP, your blood is taken via injector and then filtered in a device called a centrifuge. The centrifuge will rotate at a high speed to separate the components of blood. After about 10 minutes in the centrifuge, the blood will be separated into platelet-rich plasma, platelet-poor plasma, and red blood cells. Your doctor will draw the platelet-rich plasma to inject in your scalp to support and increase hair growth.
Mesotherapy for hair loss: Mesotherapy for hair loss is a non-surgical hair restorative treatment that enhances hair growth. Mesotherapy is a type of medical procedure that is used for the treatment of a variety of diseases to support the natural course of healing. Your doctor will inject a kind of nutritious cocktail directly into your scalp. The cocktails consist of essential vitamins, enzymes, and some drugs that will trigger hair growth. This treatment aims to slow down hair loss, stimulate hair follicles for hair growth and collagen production, and decrease the amount of DHT in the scalp.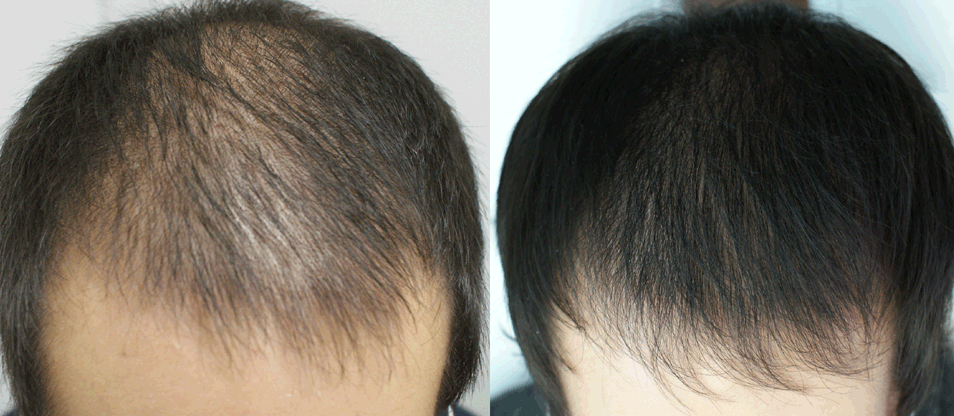 Microneedling:Basically a skin treatment, micro needling can also be used for hair loss and hair thinning. Microneedling is an interesting treatment as it involves deliberately causing wounds on the skin. The wounds are not large and deep but only small ones made for the regeneration of the affected area. Actually, skin goes through three stages after being damaged: inflammation, proliferation, and maturation. Inflammation is a natural phase of healing, which will lead to proliferation. So it is thought that, during proliferation, the damage caused by microneedles will trigger the regeneration of new and healthy follicles. Microneedling may also help the absorption of PRP therapy and other hair loss drugs such as minoxidil.